Aetna's mission is to build a healthier world -- one person, one community at a time. We are a leading diversified health care benefits company, serving an estimated 37.9 million people. We offer industry-leading information, tools and resources to help people achieve their health ambitions.

Your senses are essential, and we're in the business of protecting them. Since 1978, we've provided vision, dental, and hearing health coverage to millions of Americans. And now, as a wholly owned subisdiary of the Guardian Life Insurance Company of America, we can do that with an even greater focus and commitment than ever before.
The Blue Cross Blue Shield FEP Vision program was established as part of the Federal Employee Dental and Vision Benefits Enhancement Act of 2004.  As part of the Federal Employee Dental and Vision Insurance Program (FEDVIP), we are contracted by OPM as one of the vision insurance carriers to offer supplemental vision insurance to Federal employees, annuitants and their eligible dependents and in 2017, the National Defense Authorization Act expanded FEDVIP eligibility to certain TRICARE eligible individuals. BCBS FEP Vision is a PPO Vision Plan available Nationwide and Overseas.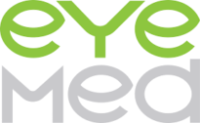 We've re-envisioned the world of vision benefits. In our world, members are at the heart of everything we do, so whether you have an existing vision correction need or you rely on annual eye exams to keep your vision healthy and sharp, you can feel confident knowing you get more to love with EyeMed.

EyeQuest is a product of DentaQuest, the dental company with vision™. As the largest dental benefits administrator in the United States and the largest in the Medicaid space, DentaQuest is uniquely positioned to offer full service dental and vision benefit solutions that are cost-effective and patient-centered.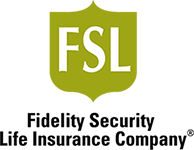 For more than 40 years, FSL has been a company eager to discover and capitalize on new opportunities. Since receiving a charter from the Missouri Department of Insurance in 1969, FSL has remained flexible and responsive in providing products that match both agent and policyholder needs.

Since its inception more than 60 years ago, General Vision Services (TM) has been proudly serving more than 3 million members of unions, HMOs and corporations. GVS continues to be a leading Eyecare Benefits Administrator and Preferred Provider Organization (PPO) provider of eyecare plans nationally.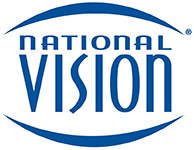 National Vision, Inc. ("NVI") is one of the largest and fastest growing optical retailers in the United States and a leader in the attractive value segment of the U.S. optical retail industry. Our mission is to make quality eye care and eyewear affordable and accessible to all Americans.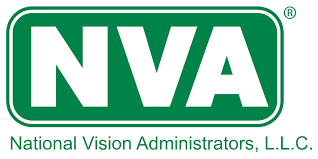 For over 40 years, National Vision Administrators (NVA) has been meeting the vision benefit needs of Public employer groups, Health & Welfare Funds, Associations and Coalitions. Providing millions of people throughout the United States with vision care programs that help them be smarter buyers of eye care and eyewear, NVA is particularly well suited to address today's health benefit challenges as it relates to eye care.

SKYGEN's vision administration services combines our unmatched vision administration expertise with industry-leading technology to reduce cost while ensuring vision care services are necessary, appropriate and efficiently delivered. Our flexible, innovative vision benefits software is built to effectively and efficiently meet clients' unique needs and strategic direction, and our team of vision benefits experts is always available to help government and commercial payers manage the cost and quality of vision care, while improving member satisfaction.

At UnitedHealthcare, we serve millions of people from their earliest years through their working lives and into retirement. What unites us is our mission to help people live healthier lives and make the health system work better for everyone.

Unum provides a broad portfolio of financial protection benefits and services through the workplace, and is the leading provider of disability income protection worldwide. Through its Unum US, Unum UK, Unum Poland, and Colonial Life businesses, the company provides disability, life, accident, critical illness, dental and vision benefits that protect millions of working people and their families. Unum also provides leave and absence management services that streamline the leave experience for employers and employees and stop-loss coverage to help self-insured employers protect against medical costs. Unum reported revenues of $13.2 billion in 2020 and paid $7.6 billion in benefits.

Founded in 1965, Vision Benefits of America, Inc.'s (VBA) mission is to improve the human experience by utilizing innovative models of service, delivery and advocacy to reduce barriers to high-quality eye care. VBA provides comprehensive vision coverage to corporations, municipalities, schools, health and welfare funds, hospitals, and health maintenance organizations throughout the mid-Atlantic. Additionally, VBA's 501(c)(3) charity, The Pennsylvania Vision Foundation, has proudly assisted over 6,000 uninsured Pennsylvanians since 2007.

We are the next generation of Davis Vision™ and Superior Vision™. We are here to change the face of vision care, and together are opening the way to a whole new frontier in vision care, where our eyes are the windows to our health and vision care is inseparable from total care

VSP Global comprises five complementary businesses that combine eye care insurance, high-quality eyewear, lens and lens enhancements, ophthalmic technology, and connected experiences to strengthen the relationship between patients and their eye doctors.