The National Association of Vision Care Plans (NAVCP) is the unified voice for the managed vision care industry. Our members cover approximately 66 percent (over 218 million) of all Americans by partnering with eye care providers in all 50 states and Puerto Rico.
NAVCP strives every day to make sure that legislators, regulators, employers and consumers understand that patient-centered vision care is essential healthcare. NAVCP works to achieve that goal by:
Advocating for public policies and regulations that preserve and strengthen consumer access to affordable vision insurance and benefits, and help ensure price transparency for patients and employers that provide benefits.
Providing a forum for cooperative industry collaboration that respects the business needs of its individual members
Encouraging efficiencies in the vision industry by simplifying healthcare administration
Promoting the valuable role managed vision care plans play in enabling consumer access to affordable, quality vision care and driving overall health in the U.S.
Fostering patient-centered cooperation between managed vision care plans and eye care professionals.
Serving as a leading source of insightful and actionable vision care information.
Improving the vision care experience for all Americans.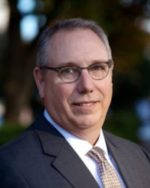 Julian Roberts
Executive Director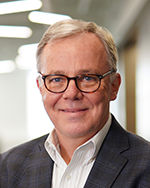 Paul McLean
Chairman
Senior Vice President, Benefit Services, Unum

Lori Archer
Chair-Elect
CEO, UnitedHealthcare Vision

Kate Renwick-Espinosa
Immediate Past-Chair
President, VSP Vision Care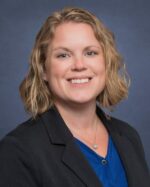 Amanda Gilbertson
Rules, Bylaws and Nominations Chair
Manager – Vision Operations
EyeQuest (a DentaQuest product)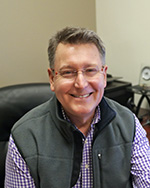 Mark Becker
VP of Marketing and Strategic Partnerships, Shamir Insight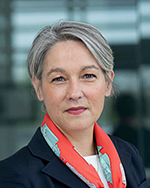 Nelly Bonniol
VP Managed Vision Care, Eyewear Safety and Classic Optical, EssilorLuxottica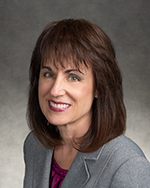 Melinda Everley
Director, Fidelity Security Life Insurance Company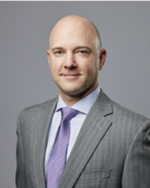 Jeff Hollowood
President and CEO, VBA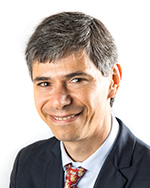 Craig P.R. Joffe
Principal, LCA Vision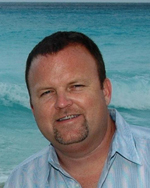 Myles Lewis
CEO, General Vision Services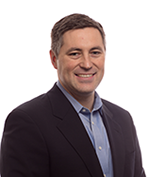 Matt MacDonald
President, EyeMed Vision Care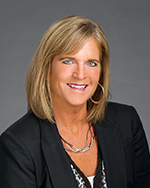 Megan Molony
SVP, Merchandising and Managed Care, National Vision, Inc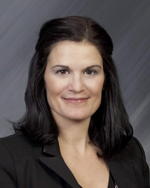 Christina Nicastro
Director, Head of Vision, Aetna, a CVS Health Company

Meredith Ryan-Reid
CEO, Versant Health

John Schaak
Chief Innovation and Growth Officer, SKYGEN

Sean Slovenski
CEO, Avesis Incorporated
Alex Wilkes
President, Americas, CooperVision Inc.

The National Association of Vision Care Plans (NAVCP) was created in November 2002 when five vision care plan companies – Cole Managed Vision, Davis Vision, EyeMed Vision Care, Spectera and Superior Vision Services – determined that they would benefit from creating a trade association. NAVCP was incorporated on Dec. 23, 2002.
Three companies joined the founding members for the formal announcement of NAVCP as a new trade association in April 2003. These companies were National Vision, Inc., Opticare, and Vision Benefits of America.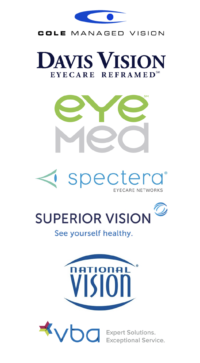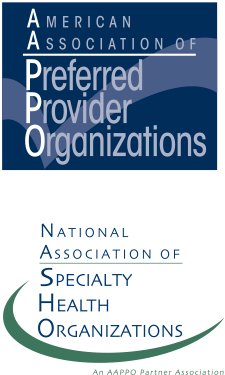 The American Association of Preferred Providers (AAPPO) launches the National Association of Specialty Health Organizations (NASHO) to advance and evolve specialty healthcare delivery in the United States. AAPPO was founded in 1983 to serves as an advocate for the preferred provider organization industry. With the NASHO launch, AAPPO adopts an association subsidiary business model.
NASHO begins strategic initiatives to fully integrate specialty health organizations – vision, dental, hearing, physical medicine, integrative care and other ancillary service organizations – into the healthcare reimbursement model through advocacy, education and communications to employers/consumers.
NAVCP merges with AAPPO as a wholly owned subsidiary under NASHO. NAVCP maintains its brand identity, its board of directors and adds more value and services for members, while reducing administration costs. Julian Roberts is named NAVCP Executive Director.
NAVCP expands its board to include Primary Members and holds its first joint Annual Summit with NASHO.
---
AAPPO merges with the Third Party Administrators Association of America (TPAAA) to become the American Association of Payers, Administrators and Networks.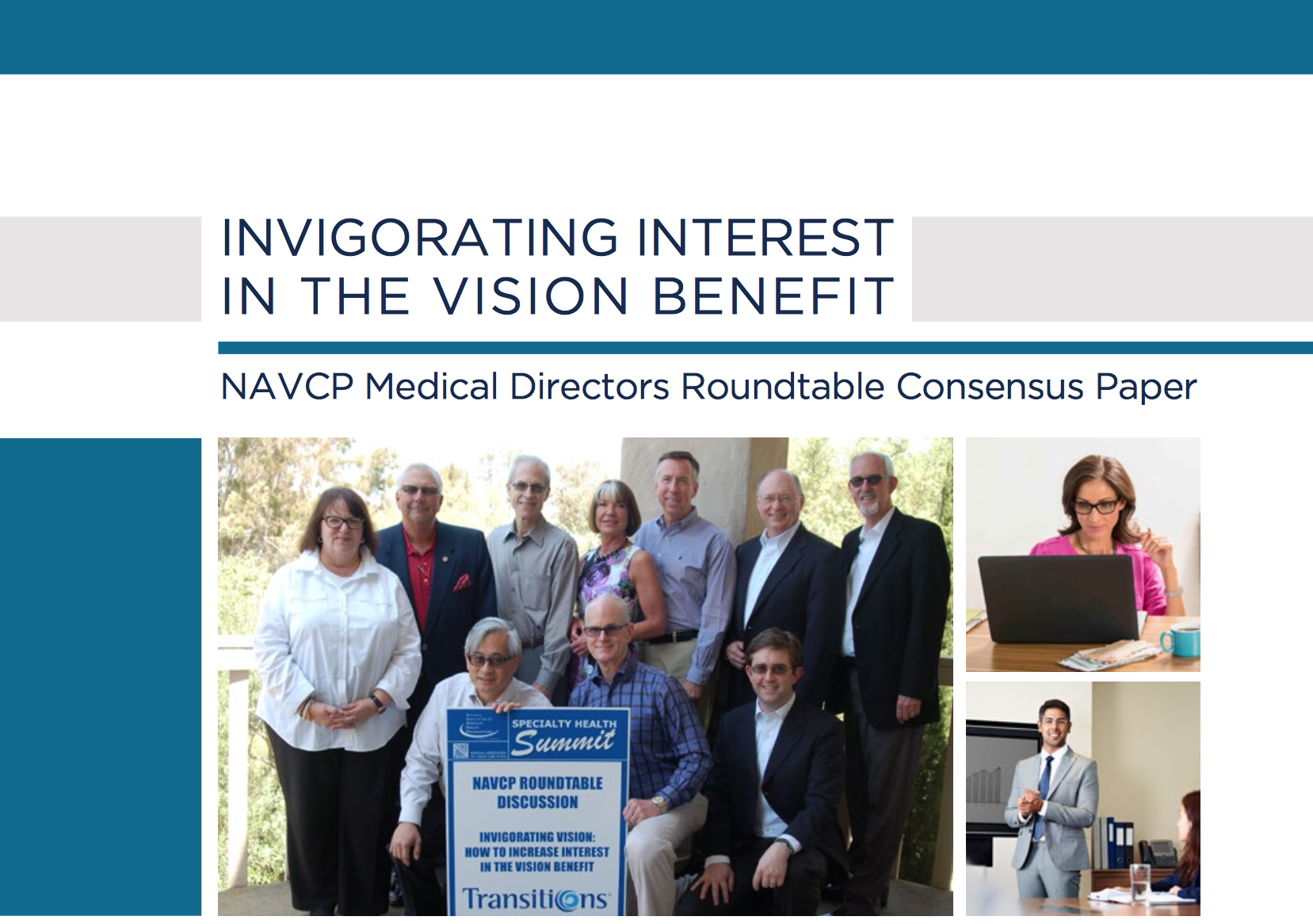 NAVCP publishes a white paper, "Invigorating Interest in the Vision Benefit."
NAVCP establishes an annual "Benchmark Survey" in order to demonstrate industry growth trends and the importance of both vision care and vision benefits to the employer and employee communities
NAVCP unveils a streamlined credentialing process to reduce the cost and effort required for eye care professionals (ECPs) to manage credentialing with the vision care plans in which they participate. Ten managed vision care plans agree to use our streamlined process for primary source verification.
This simplified process represents a great milestone for the vision industry and ECPs who will no longer be burdened by the amount of time and administrative costs associated with managing multiple credentialing requests. Streamlining the credentialing process allows ECPs to spend more time delivering great patient care and vision care plans to comply with regulations more efficiently.
Universal Credentialing Alliance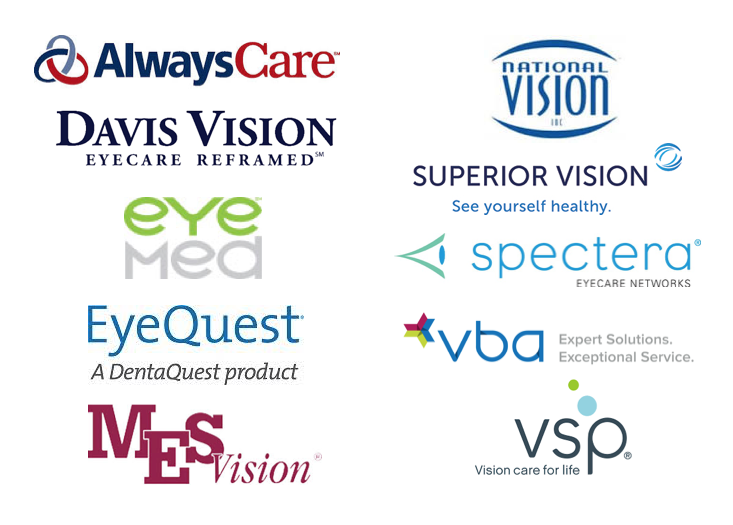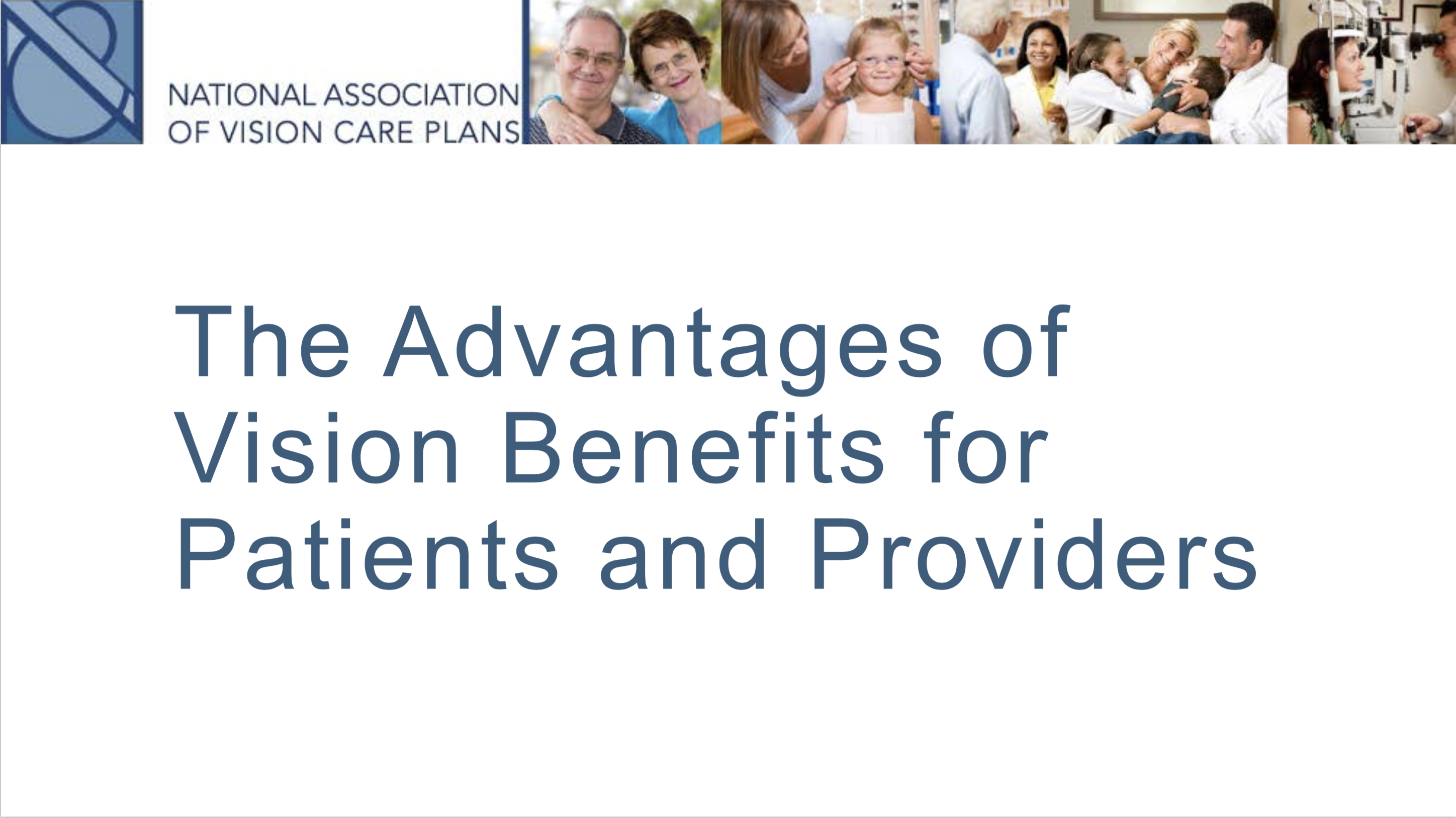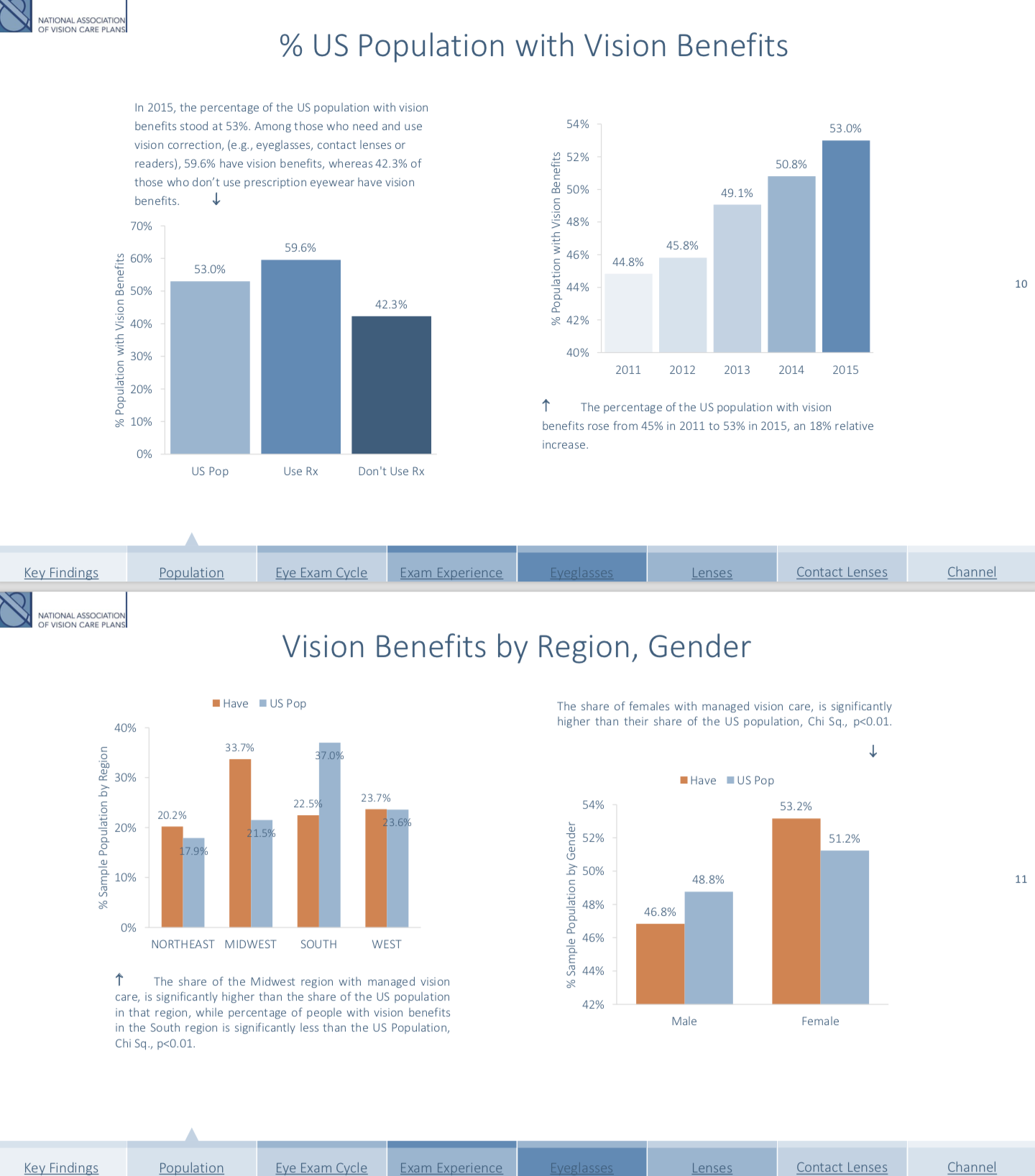 NAVCP underwrites an independent analysis of data from a continuous 16-year consumer study of more than 110,000 U.S. residents, 18 years old and older. "The Advantages of Vision Benefits for Patients and Providers" eliminates any remaining questions about whether vision benefits: 1) drive healthier vision behavior, 2) are a good consumer value and 3) a smart investment for employers.
Key findings indicate that:
More than 87 percent of Americans with a vision benefit intend to get an eye exam within the next 12 months compared to only 67 percent of those without a vision benefit.
Once they have the exam, 67 percent of those with a vision benefit will get new eyewear compared to only 34 percent of those without a benefit.
---
NAVCP implements a Marketing and Communications Committee made up of member company communications professionals. The committee provides overall counsel for creating and sustaining communications initiatives that support the association's advocacy, employer/consumer education and member communications programs.
NAVCP hosts the first Vision Health Summit, an event to be held annually for members and organizations interested in better understanding the value managed vision care contributes to U.S. healthcare.
---
NAVCP evolves its mission to focus association initiatives on federal and state advocacy, and simplifying the administration of vision care.
---
NAVCP establishes a political action committee to ensure the vision care industry's voice is heard strongly on:
Any legislation that limits patient access to vision care services, blocks price transparency or compromises the patient/employer-vision care plan relationship.

Any regulation that removes the rights of individual eye care professionals to decide if and how they want to join/work with a managed vision care network.

Any legislation or regulation that even inadvertently increases consumer costs for eye care treatment and vision-correction materials/items.
---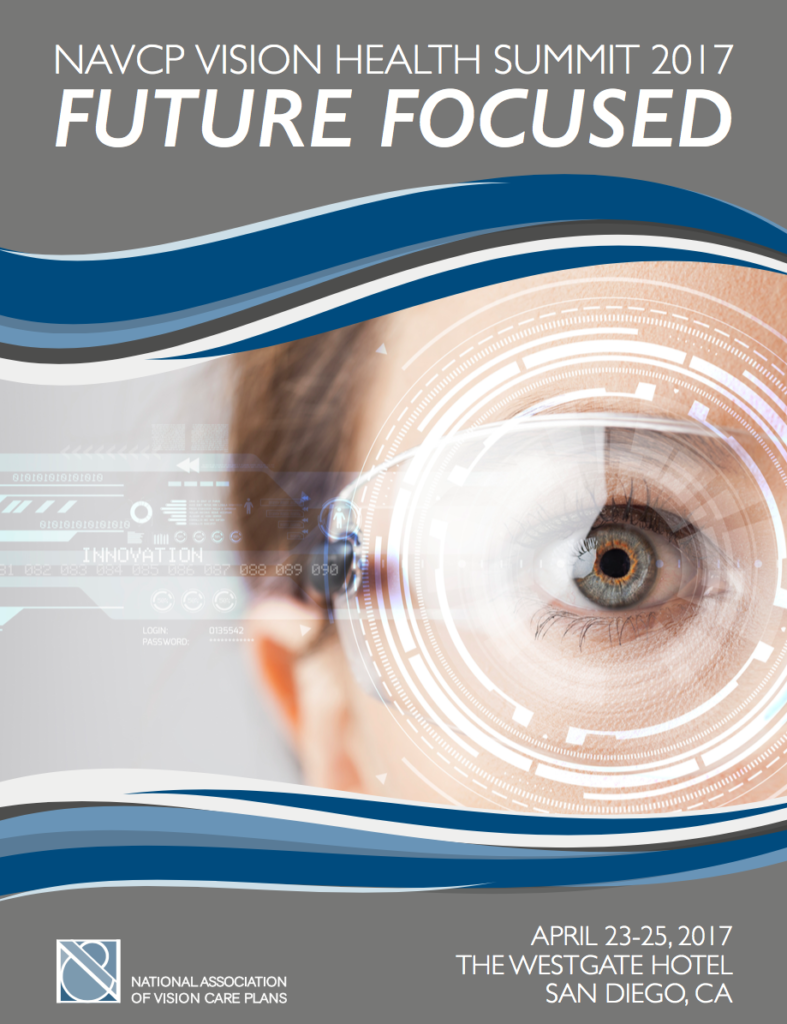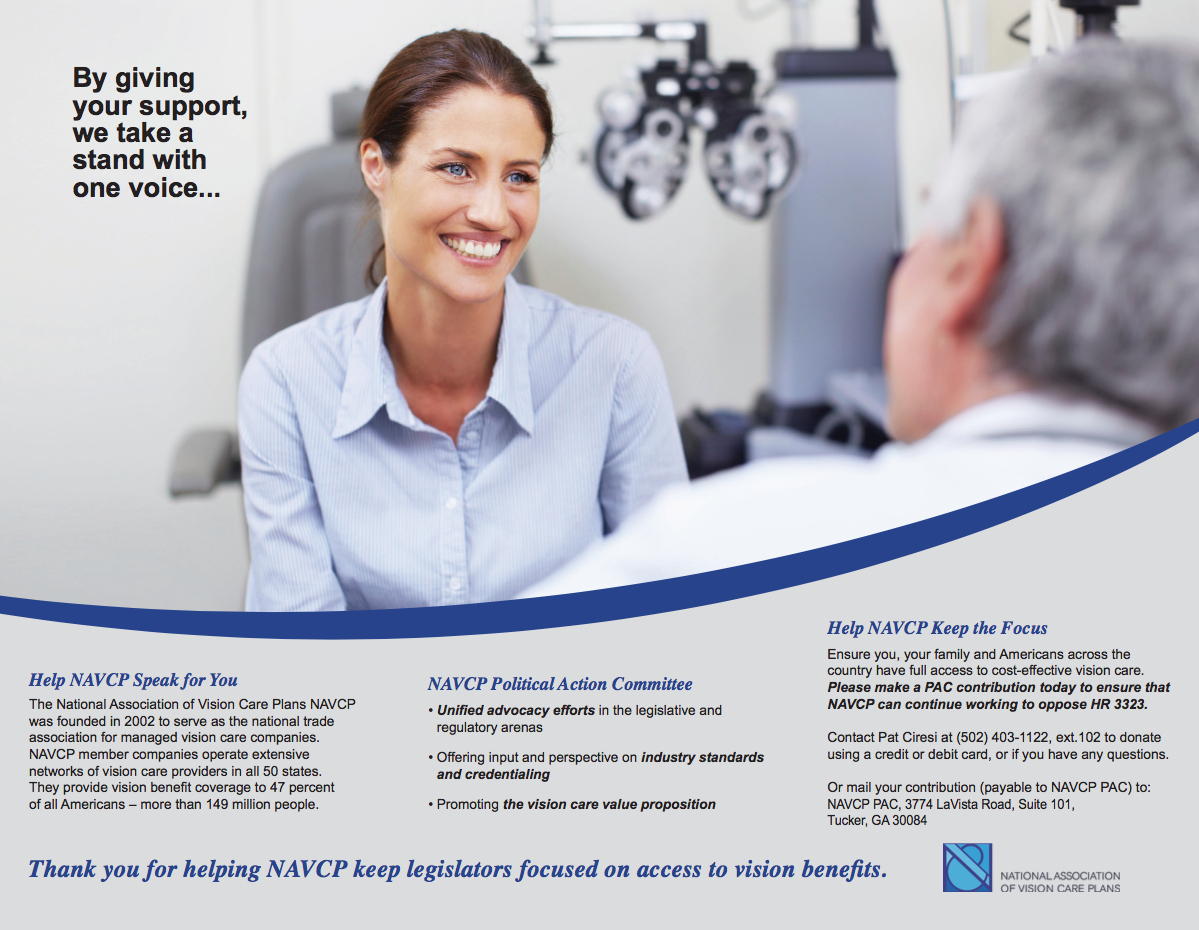 NAVCP evolves its branding and messaging to better reflect its focus and position as the leading voice for the managed vision care industry, introduces a new association logo,  and social media platforms.
---
NAVCP formally launches its Provider Council program to expand dialogue and understanding between MVC plans and eye care professionals from a variety of practice settings. 
---